Former Turning Points Brands and Altria executive Barry Hopkins

appointed Chairman of the Board
Appointees bring decades of senior leadership experience in tobacco,

public company finance and accounting and governance to Kaival Brands
GRANT-VALKARIA, Fla., March 20, 2023 (GLOBE NEWSWIRE) — Kaival Brands Innovations Group, Inc. (NASDAQ: KAVL) ("Kaival Brands," the "Company" or "we," "our" or similar terms), the exclusive distributor of all products manufactured by Bidi Vapor, LLC ("Bidi Vapor"), including the BIDI® Stick electronic nicotine delivery system (ENDS), which are intended for adults 21 and over, announced today the appointment of Barry Hopkins, David Worner and Mark Thoenes to Kaival's Board of Directors.
The appointments bring senior leadership to Kaival Brands covering key areas of tobacco industry experience, public company financing and accounting and corporate governance.
The new board appointments coincide with the retirement of Paul Reuter as Chairman of Kaival Brands' Board of Directors. Existing independent directors Roger Brooks and George Chaung will continue to serve on Kaival Brand's board.
Eric Mosser, Chief Operating Officer, President, and a director of Kaival Brands, commented: "We are excited to welcome new independent directors Barry Hopkins and David Worner to our board. With their combined backgrounds and expertise as established senior executive leaders within the tobacco and public company accounting and finance sectors, we believe they will make an immediate impact on our company as we execute on both current and future growth initiatives. I am also excited to announce that Mark Thoenes, our Interim Chief Financial Officer, has also joined our board. In his current role, Mark has proven invaluable in assisting with key decisions as our company navigated an exceptionally difficult regulatory environment. Finally, on behalf of our board and company, we would like to thank Paul Reuter for his service to our board and shareholders through several milestone moments. We wish him the best in retirement."
About Barry Hopkins

Barry Hopkins joins Kaival Brands as Chairman of the Board with decades of senior executive experience within the traditional tobacco vape, and CBD spaces. Mr. Hopkins spent most of his decades-long career primarily in senior sales and marketing roles for Turning Point Brands and Altria. Most recently, before retiring, Mr. Hopkins served as Senior Vice President of Executive Organizational Development of Turning Point Brands, where he led that company's senior management team in building the infrastructure for an enhanced performance management system and development of a new strategic planning process with a focus on mission critical initiatives to achieve a sustainable competitive advantage. These initiatives contributed to eight record-setting quarters in terms of revenue growth.
Mr. Hopkins stated: "After spending more than 40 years within the industry, I am excited to join Kaival Brands at such an extraordinary inflection point. Management has done an exceptional job over the past two years navigating not only COVID-19 related hurdles, but an extraordinarily challenging regulatory environment brought on by the FDA's PMTA process. I believe my experience at the highest levels of management can significantly contribute to the ongoing efforts by both board and company leadership as Kaival Brands embarks on future growth initiatives, as evidenced by the recently announced national distribution agreements."
Mr. Hopkins earned an undergraduate degree in Business Administration, Management and Operations from his studies at Staten Island College and Bernard Baruch University. Mr. Hopkins will serve as Chairman of the Board of Directors and as Chairman of the Governance and Nominating Committee of the board.
About David Worner

David Worner brings to the Kaival Brands board a diverse combination of finance, fundraising, mergers and acquisitions, technical accounting and operational experience gained over nearly 20 years. Mr. Worner is currently the Chief Executive Officer & Founder of GrowthPath Partners, a transactional accounting & advisory firm that services companies going through fundraising, mergers and acquisitions and public offering events. Prior to founding GrowthPath, Mr. Worner was a partner at NOW CFO, an outsourced chief financial officer and financial consulting firm.
Mr. Worner earned an undergraduate degree in Accounting from the University New Orleans. Mr. Worner will serve as the Chairman of the Compensation Committee of the board.
About Mark Thoenes

Mark Thoenes, the current Interim Chief Financial Officer of Kaival Brands, has more than 35 years of diverse financial and operational leadership. He has been a licensed Certified Public Accountant since 1984 and began his career with Ernst & Young Global Limited. From 2000 to 2010, Mr. Thoenes served as the Executive Vice President and Chief Financial Officer of Rentrak Corporation ("Rentrak"), a publicly traded company listed on Nasdaq and headquartered in Portland, Oregon. Founded in 1977, Rentrak went public in 1986, and remained a public company until it was acquired by comScore, Inc. in 2016. For the past eleven years, in addition to his role at the Company, Mr. Thoenes has been the President of MLT Consulting Services, LLC, a full-service business/financial consulting firm.
Mr. Thoenes earned an undergraduate degree in Business Administration, Economics, Finance and Accounting from Portland State University.
ABOUT KAIVAL BRANDS
Based in Grant-Valkaria, Florida, Kaival Brands is a company focused on incubating innovative and profitable products into mature and dominant brands, with a current focus on the distribution of electronic nicotine delivery systems (ENDS) also known as "e-cigarettes". Our business plan is to seek to diversify into distributing other nicotine and non-nicotine delivery system products (including those related to hemp-derived cannabidiol (known as CBD) products. Kaival Brands and Philip Morris Products S.A. (via sublicense from Kaival Brands) are the exclusive global distributors of all products manufactured by Bidi Vapor.
Learn more about Kaival Brands at https://ir.kaivalbrands.com/overview/default.aspx.
ABOUT BIDI VAPOR
Based in Melbourne, Florida, Bidi Vapor maintains a commitment to responsible, adult-focused marketing, supporting age-verification standards and sustainability through its BIDI® Cares recycling program. Bidi Vapor's premier device, the BIDI® Stick, is a premium product made with high-quality components, a UL-certified battery and technology designed to deliver a consistent vaping experience for adult smokers 21 and over. Bidi Vapor is also adamant about strict compliance with all federal, state and local guidelines and regulations. At Bidi Vapor, innovation is key to its mission, with the BIDI® Stick promoting environmental sustainability, while providing a unique vaping experience to adult smokers.
Nirajkumar Patel, the Company's Chief Science and Regulatory Officer and director, owns and controls Bidi Vapor. As a result, Bidi Vapor is considered a related party of the Company.
For more information, visit www.bidivapor.com.

Cautionary Note Regarding Forward-Looking Statements
This press release and the statements of the Company's management and partners included herein and related to the subject matter herein includes statements that constitute "forward-looking statements" (as defined in Section 27A of the Securities Act of 1933, as amended, and Section 21E of the Securities Exchange Act of 1934, as amended), which are statements other than historical facts. You can identify forward-looking statements by words such as "anticipate," "believe," "continue," "could," "estimate," "expect," "forecast," "intend," "may," "plan," "position," "should," "strategy," "target," "will," and similar words. All forward-looking statements speak only as of the date of this press release. Although we believe that the plans, intentions, and expectations reflected in or suggested by the forward-looking statements are reasonable, there is no assurance that these plans, intentions, or expectations will be achieved. Therefore, actual outcomes and results (including, without limitation, the impact of the Company's new directors on the business and results of operations of the Company) could materially and adversely differ from what is expressed, implied, or forecasted in such statements. Our business may be influenced by many factors that are difficult to predict, involve uncertainties that may materially affect results, and are often beyond our control. Factors that could cause or contribute to such differences include, but are not limited to: (i) future actions by the FDA in response to the 11th Circuit Court's decision that could impact our business and prospects, (ii) the outcome of FDA's scientific review of Bidi Vapor's pending PMTAs, (iii) the results of international marketing and sales efforts by Philip Morris International, the Company's international distribution partner, (iv) how quickly domestic and international markets adopt our products, (v) the scope of future FDA enforcement of regulations in the ENDS industry, (vi) the FDA's approach to the regulation of synthetic nicotine and its impact on our business, (vii) potential federal and state flavor bans and other restrictions on ENDS products, (viii) the duration and scope of the COVID-19 pandemic and impact on the demand for the products we distribute, (ix) general economic uncertainty in key global markets and a worsening of global economic conditions or low levels of economic growth, (x) the effects of steps that we could take to reduce operating costs, (xi) our inability to generate and sustain profitable sales growth, including sales growth in U.S. and international markets, (xii) circumstances or developments that may make us unable to implement or realize anticipated benefits, or that may increase the costs, of our current and planned business initiatives, (xiii) significant changes in our relationships with our distributors or sub-distributors and (xiv) other factors detailed by us in our public filings with the Securities and Exchange Commission, including the disclosures under the heading "Risk Factors" in our Annual Report on Form 10-K for the fiscal year ended October 31, 2022, filed with the Securities and Exchange Commission on January 27, 2023 and accessible at www.sec.gov. All forward-looking statements included in this press release are expressly qualified in their entirety by such cautionary statements. Except as required under the federal securities laws and the Securities and Exchange Commission's rules and regulations, we do not have any intention or obligation to update any forward-looking statements publicly, whether as a result of new information, future events, or otherwise.
Investor Relations:

Stephen Sheriff, Director of Communications and Administration

Ir.kaivalbrands.com

[email protected]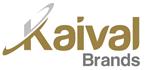 link