Skilled tradespeople with a strong desire to progress into more managerial positions or start their own business now have an educational path opened up for them.
Approved by the Ministry of Colleges and Universities in 2021, a first-of-its-kind bachelor of business administration (BBA) trades management honours degree program specifically focusing on people working in skilled trades will be launched this fall.
It was jointly created by George Brown, Mohawk and Algonquin Colleges with the Ministry of Education, and with input from the colleges' respective program advisory committees. Planning began around 2016.
Details of the program were released during a recent virtual news conference which featured the presidents of those colleges and other speakers.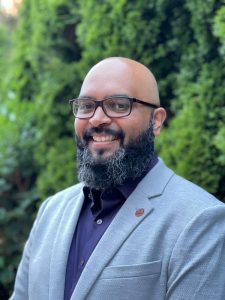 To be delivered by instructors from all three colleges, the program will focus on "pathways" for tradespeople in the following areas: building renovation technology, business trades, motive power technician and electrician.
A key point made during the conference was that the colleges will eventually expand the program to other trade-focused curriculum as potential students apply.
During the conference, the various speakers emphasized the uniqueness of the program in that it creates a path from the trades to a degree, is the first of its kind in Ontario, is offered by the three colleges combined, was developed from experts in the field and has "work-integrated learning."
A minimum of 420 hours of work-integrated learning in the program allows students to practise and apply business knowledge and the skills acquired, said Edward Perry, professor in the centre for business at George Brown College and the program manager for all three colleges.
It will be similar to a work placement or a co-operative learning program. In this case, however, that work may be incorporated into a student's current employment as long as the demands of the work meet the requirements of the program.
As the courses will be online, tradespeople can study at their own pace. A large degree of flexibility has been built into the program. Transfer credits from prior trades programs will be considered and the colleges will be offering bridging courses, said Perry.
In response to emailed questions after the news event, he explained students who have previous academic qualifications, in trades-related diplomas or, journeypersons/Red Seal qualifications, can apply for advanced standing into the degree completion program.
There is a minimum of two years' work experience required for admissions as well. They could then be able to take some "top up" (bridging) courses to get their business foundations to a level such that they can begin the program at the year three level. 
"We're proud of our tri-college effort," said Perry, noting an integrated application form website will serve all three institutions.
Two of the conference's speakers who made the transition from skilled trades to management positions said their journey would have been considerably easier had the bachelor of business administration program been in existence.
"I would have benefited from this program," said Dan McMeekin, retired Hydro One program manager and chair of the BBA trades management program advisory committee, whose members represent all related construction sectors.
A similar account was related by Dev Baichan, chair of George Brown College's School of Apprenticeship and Skilled Trades, who is also a Red-Seal certified tool and die maker.
"It was extremely difficult for me to transition off the shop floor into more of a business-oriented role," said Baichan, who achieved his master of business administration over a span of 10 years while continuing to work full-time.
"Previously there was not a direct path for trades professionals in Ontario that led to a degree. That is why I am extremely excited by today's announcement of the BBA trades management program. It will pave a direct path to a business degree for today's skilled trades workers and for future generations to come," said Baichan.
In providing background on the factors that led to the planning and development of the program, Mohawk College president Ron McKerlie said a key strength of Ontario's college system is its ability to nimbly respond to the changing demands of the labour market and to ensure programs are aligned with employers' needs.
"Working with our partners at George Brown and Algonquin, this collaboration is setting a new standard for college education in Ontario. Our industry partners identified a skills gap and a barrier to advancement for some very talented people in their companies. This wasn't a need that was limited to any one geographical region – it affects the trades sector in Ottawa, just as it does in Toronto and Hamilton."
The online audience also heard from George Brown College president Gervan Fearon, Algonquin College president Claude Brulé and Greater Ottawa Home Builders' Association executive director Jason Burggraaf, who said the program will lead to "the upskilling of the (construction) industry."
link