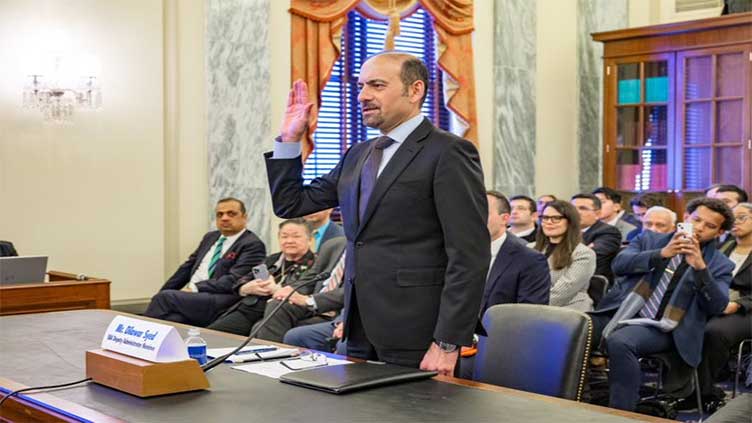 World
He is given this post due to years of experience as a business owner despite Republicans protest
(Web Desk) – Dilawar Syed, a noted American businessman of the Pakistani origin, has been given the opportunity to lead the US Small Business Administration (SBA).
He was given this post due to his years of experience as a business owner despite strong opposition from Republicans.
— Senate Small Business & Entrepreneurship Committee (@SenateSmallBiz) June 8, 2023
He was elected by the Senate on Thursday with the vote of 54-42 and at present, he is the highest-ranking Muslim official in the US government.
Ben Cardin, head of the Senate committee on Small Business and Entrepreneurship, announced the decision in favour of Mr Syed.
Mr Cardin said, ""Small businesses across the country will benefit from Mr Syed's confirmation. The vacancy caused harm to small business owners throughout our nation who depend on SBA to be fully staffed in order to access capital, contracting opportunities, and entrepreneurial development training."
He also appreciated Syed's patience despite uncalled for attacks on his personality and added, "I am confident that America's small businesses and the communities they support will benefit from him in this role. We look forward to working with Deputy Administrator Syed to build on the small business boom seen under the Biden-Harris Administration."
A known American Senator Chuck Schumer also praised the recent appointment of Syed and said,"there's no better person to serve the interests of small business than someone who was a successful business owner himself ."
— Chuck Schumer (@SenSchumer) June 8, 2023
Meanwhile, Mr Syed also thanked President Biden for showing trust on him.
— Dilawar Syed (@dilawar) June 9, 2023
' ;
var i = Math.floor(r_text.length * Math.random());
document.write(r_text[i]);

link